At the International Consumer Electronics Show 2016 just ended on January 9 (PST), the Last Gadget Standing Final that had attracted much attention released formally the results. The only Chinese smart product enrolled on the finalist list – LIVALL Smart Helmet – stood out among many hi-tech products and was ranked No.4. This original "created in China" proved its real technical strength to the whole world.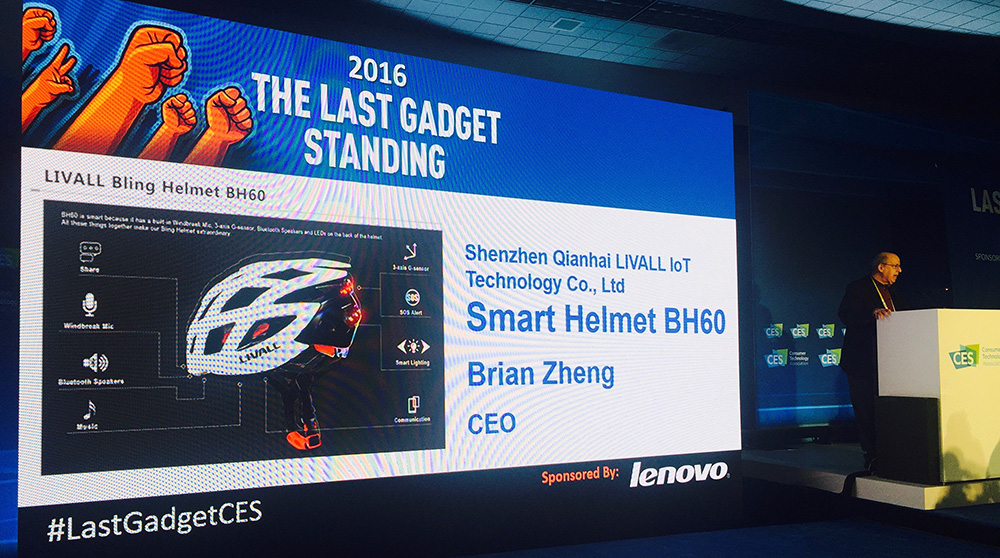 Gary Kaye, a judge and referrer of Last Gadget Standing,
is introducing LIVALL Smart Helmet
The Last Gadget Standing award is of particular importance among the various awards of CES. The selection is started months prior to the opening of CES. Netizens throughout the world may vote on the Internet to support their favorable products. On the third day after the opening of CES, finalists will participate in an on-the-spot competition of diversified high-tech products, which will be reviewed by a professional jury. Those professional judges may also refer 1 or 2 representative products to enter the final.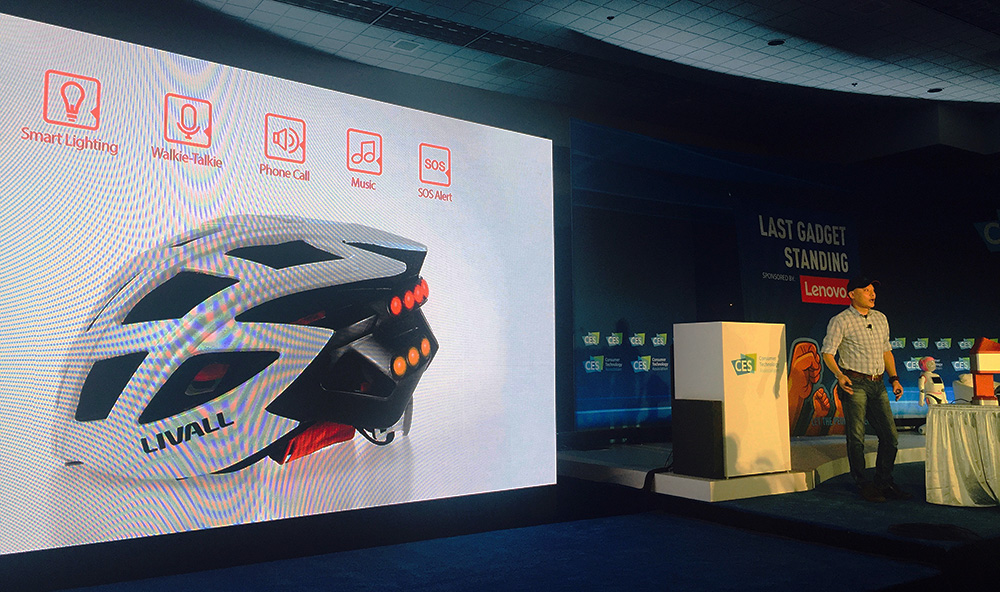 Brian Zheng is introducing the LIVALL Smart Helmet
The journalist found that numerous enterprises had participated in Last Gadget Standing this year. Only 11 products entered the final. After the ultimate judgment by 9 professional judges, LIVALL Smart Helmet for Cycling, with a narrow loss to the third place, was ranked fourth. This helmet is the only Chinese smart product that had entered the final.
It is reported that the LIVALL Smart Cycling Helmet integrates smart lighting, music and communication all in one, with the focus on safety. This helmet provides cyclers with a rich set of functions such as playing music, making and answering calls, and communication in a cycling team, thus solves the critical cycling problem of perfectly combining safety with enjoyment, and is called "a masterpiece for cycling".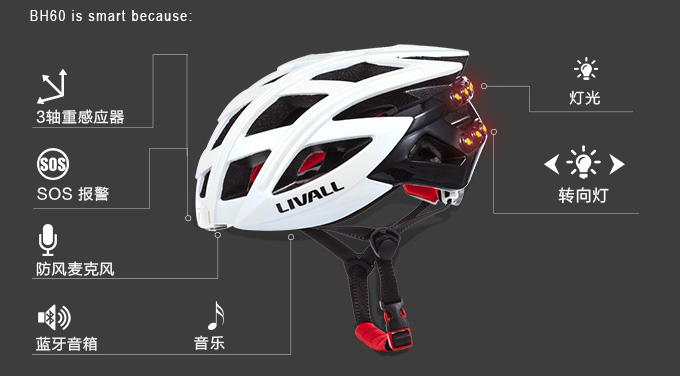 LIVALL Smart Helmet BH60
This is not the debut of this helmet on international shows. At 2015 IFA held in Berlin, Germany last September, this product won awards of TOP3 Most Interesting Product, TOP5 New Tech, TOP6 New Smart Product, and TOP12 Innovative Product, thus it came to the forefront internationally.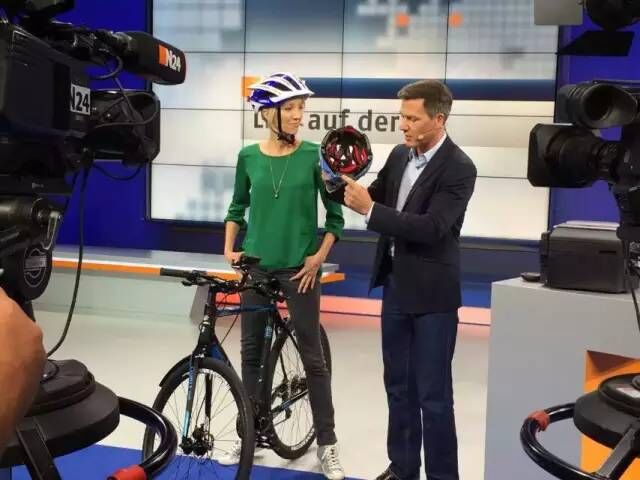 Live broadcast of IFA, Berlin, Germany on the media N24
Last October, Brian Zheng, the founder and CEO of LIVALL, was invited by Worldwide Business, a well-known American media, to go to Los Angeles, America for an interview by the hostess Kathy Ireland. During the interview, Brian Zheng introduced the smart cycling helmet developed independently by LIVALL, the first one in the world, to all the cycling enthusiasts throughout the world.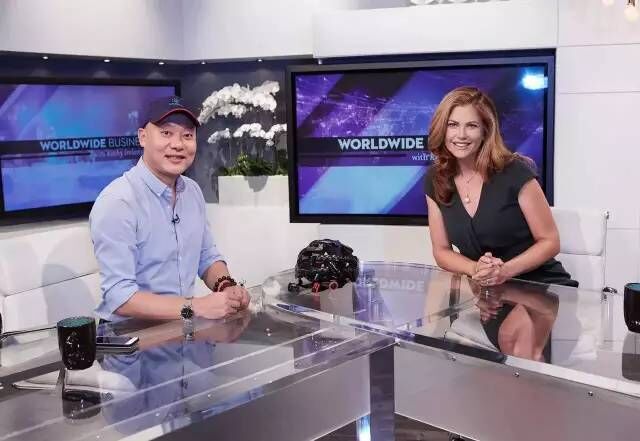 Brian Zheng is interviewed by the famous American media –
Worldwide Business with Kathy Ireland
Brian Zheng said that CES is an important stage for the American market and the world market of consumer electronics, and is the kick-point for LIVALL. By participating in CES this time, LIVALL will focus on developing American and international markets in 2016. Actually, LIVALL always attaches great importance to overseas markets: it has already set up a subsidiary in San Francisco, an office in Berlin, and a New Zealand-Australia subsidiary in Auckland.
In 2016, based on the American subsidiary, LIVALL will enter large-scale sales channels like traditional chain stores, supermarkets and cycling clubs through localized products and market resources.
Currently, LIVALL Smart Cycling Helmet includes two models: Mountain Helmet BH100 and Road BH60 priced at RMB998 and RMB599 respectively. BH100 was launched to the market on Jingdong Crowdfunding in March, 2015 and obtained an RMB1.07 million amount of sales, with a completion rate of 3567%. BH60 was launched to the market on Jingdong Crowdfunding in September, 2015, and obtained RMB1.16 million amount of sales, with a completion rate of 580%.
Statistics show that users from 65 countries in the world purchased BH100 and BH60 products, and 60% of these users are in America.