The full version of our video can be found below: https://youtu.be/MWNsKIAVEsM
What do you worry about most when you ride out to meet your friends on a Sunday morning? Not how many
Strava trophies you'll get, or who will be first over the morning's steepest climb. Not whether you'll get a
puncture, and certainly not whether your local coffee shop will have stock of almond croissants.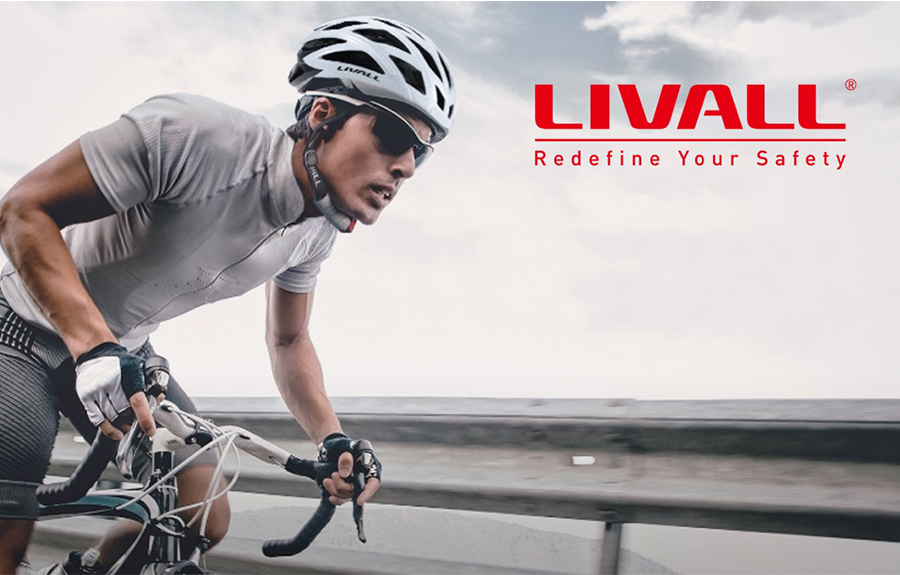 No, if you're one of an estimated one billion recreational road cyclists worldwide, chances are you worry most
about being hit by a car. Your anxiety is not unfounded. The most recent statistic from, Road Traffic Management
Corporations globally is scary enough to make you hang up your bike and never ride it again:
But you're not going to hang up your bike. You're going to keep on riding, because little else compares to the sense
of all-round satisfaction that your Sunday ride delivers.
What you can do is invest in gear that will decrease the chance of a serious accident. Research has highlighted three
key factors: wearing a helmet, visibility on the road and limiting rider distractions. The new LIVALL BH60SE ticks all
of those boxes in one sleek, stylish package. It's a smart helmet with extraordinary features that will redefine the
way you think about cycling safety.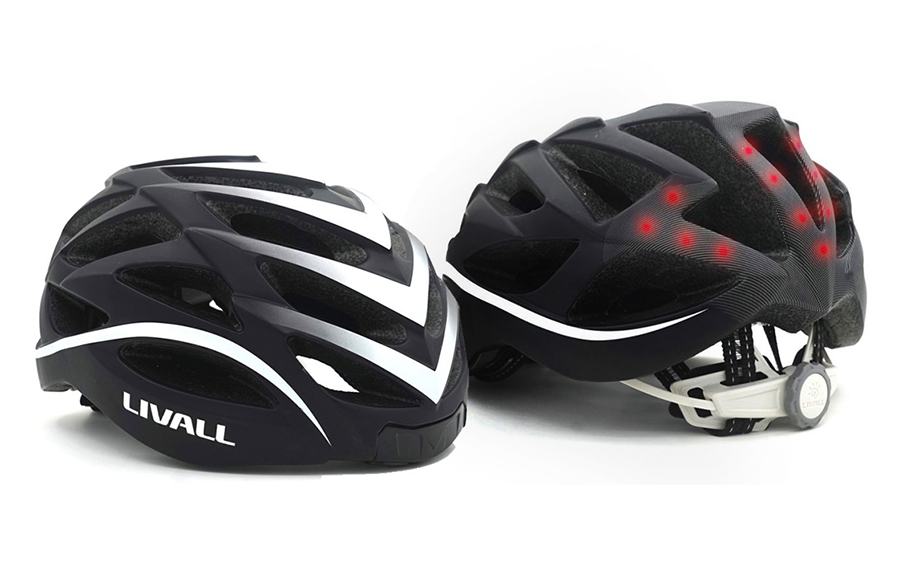 Light it up
There are three rows of integrated LED lights on the back of the helmet. You can set these lights to flash, alerting motorists
to your presence, or you can control the lower two rows using the wireless handlebar remote and signal your intentions when
you're about to make a turn.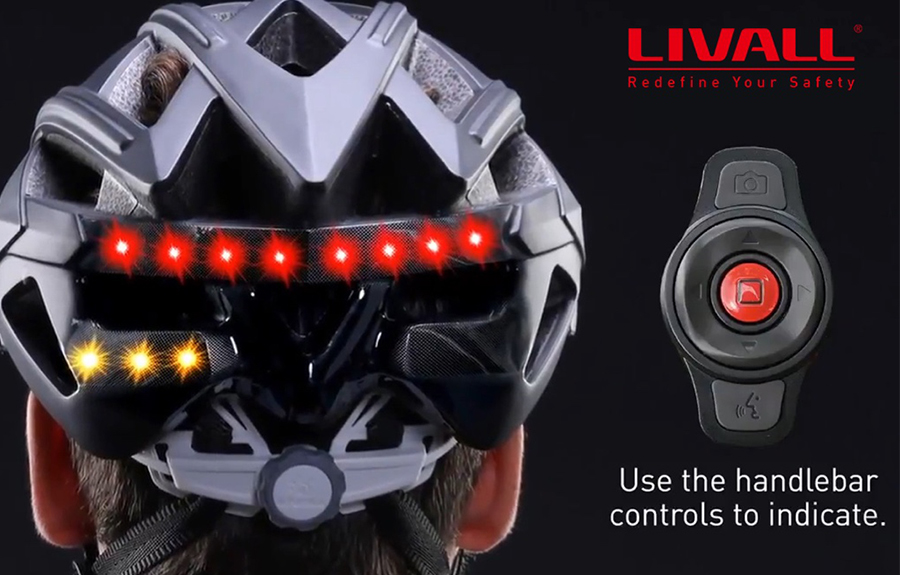 Crash alert
Connect the helmetphone to your smartphone via the LIVALL riding app, and a designated contact will receive a message and a
GPS location in the event of a crash. This warning is triggered by a three-axis gyroscope built into the helmet, which senses harsh
impact or sudden deceleration. There's also an SOS button: Push it for five seconds and an alert will be sent to your emergency
contact.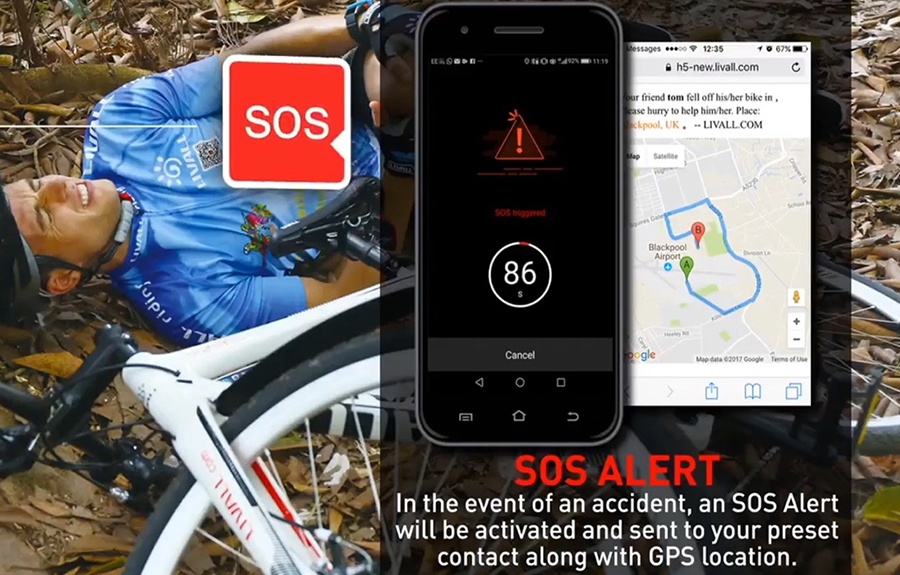 Easy communication
With a built-in Bluetooth speaker above each ear, you can safely listen to music or turn-by-turn navigation while you ride,
without affecting your spatial awareness. You can also have a phone conversation, thanks to the wind-proof microphone
that muffles audio interference at speeds of up to 60km/h. If any other members of your cycling group have a LIVALL
helmet, you can even chat to them using walkie-talkie function. Handy if you get dropped!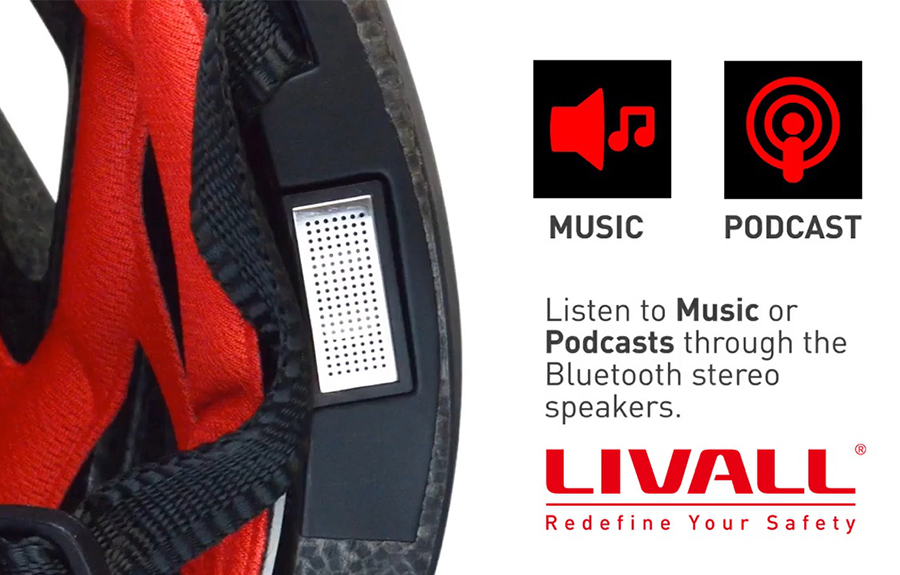 It's also a pretty great helmet…
Smart tech aside, the BH60SE offers all the protection your brain deserves. It's made from EPS foam and meets all mandated
international safety standards. The aerodynamic design looks great, and the 24 vents offer excellent ventilation. Amazingly,
LIVALL has managed to keep the weight to only 278g, marginally more than the energy bar in your jersey pocket.
The range also includes a kids' helmet, a mountain bike helmet a ski helmet and a cool urban helmet for commuting, all
of which feature Livall's award-winning smart safety features.