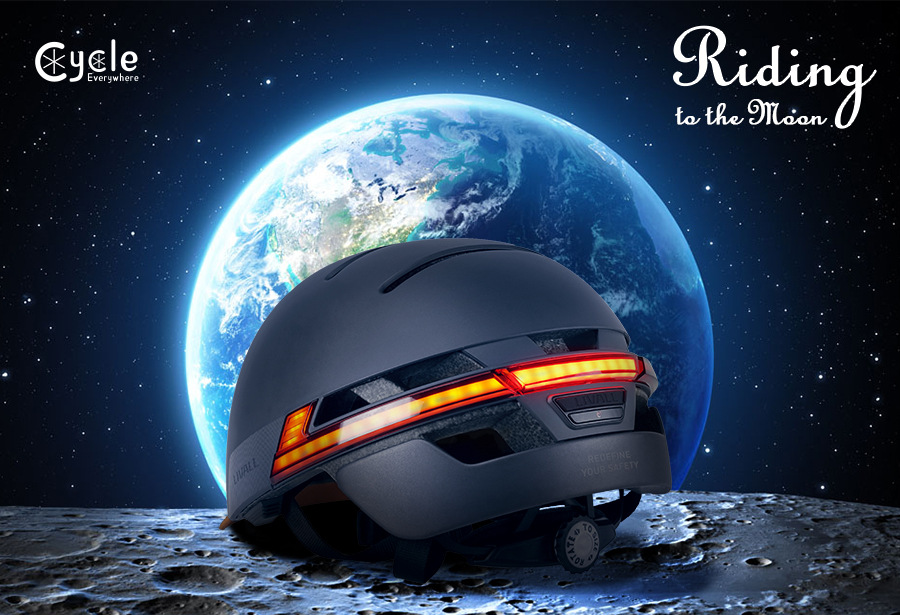 A few years ago, LIVALL founder&CEO Mr.Zheng had announced a idea - "A plan of landing on the Moon", which seems impossible to achieve it.
As we all know, the average distance from the Earth to the Moon is about 384,400km. So a round trip between the Earth and the Moon is about 768,800km.
As a human being, that's impossible to ride 768,800km.Unless taking a spacecraft, it seems no other way to accomplish this long round.
To promote smart device with riding safety, improve the development of cycling, riding with green, healthy and environmental friendly concepts.
LIVALL- "Riding to the Moon" was officially launched on January 5, 2019. The riders who participates in this event without any limits of time and place,
just download LIVALL Riding APP, create a account and upload your own riding data.In the end, combined all riding data together, euqals to 768,800km.
Calculated from the first actual mileage data till the total mileage of 768,800km, "Riding to the Moon" took 66 days landed on the Earth eventually.
This event is active in 75 countries and regions around the world. 111 teams participated in the team competition.
2,785 individual riders participated in it with actual mileage. 44,551 times mileage data were uploaded in the end of the event.
On Februry 13, 2019 Lunar Lander showing up! On March 12, 2019 Earth Stage Lander showing up!
As a low-cost commuter choice, bicycles are accepted well enough by the public. "Riding" has been upgraded in this few years.
More and more people ride bikes for exercises. Sometimes for short-distance trip, some for long-distance trip. However,it's not only to keep your body shape
but also relax minds, reduce pressure, good for energy-saving and environment protection.
In recent years, with the development of E-bike, public bicycles and related industries, a growing number of people prefer to ride bikes.
There are many smart cycling products on the market.
Such as: lighting, cadence, alert, SOS, bluetooth earphone, speaker. Many of them have similar features or same functions.
That's quite tedious for riders to gather all useful devices together, still less to use those different functions in one trip.
LIVALL are practicing to gather useful functions in one helmet. As the world's 1st smart & safe cycling helmet,
LIVALL is also the 1st smart helmet brand who provides initiative protection.
LIVALL never stops to upgrade helmet functions. Wearing a LIVALL smart helmet, not only improves the safety and fun of riding,
but also makes people more willing to try and enjoy the whole process of riding.
LIVALL put more efforts on how to get users pain points and figure out acceptable resolutions to those pain points.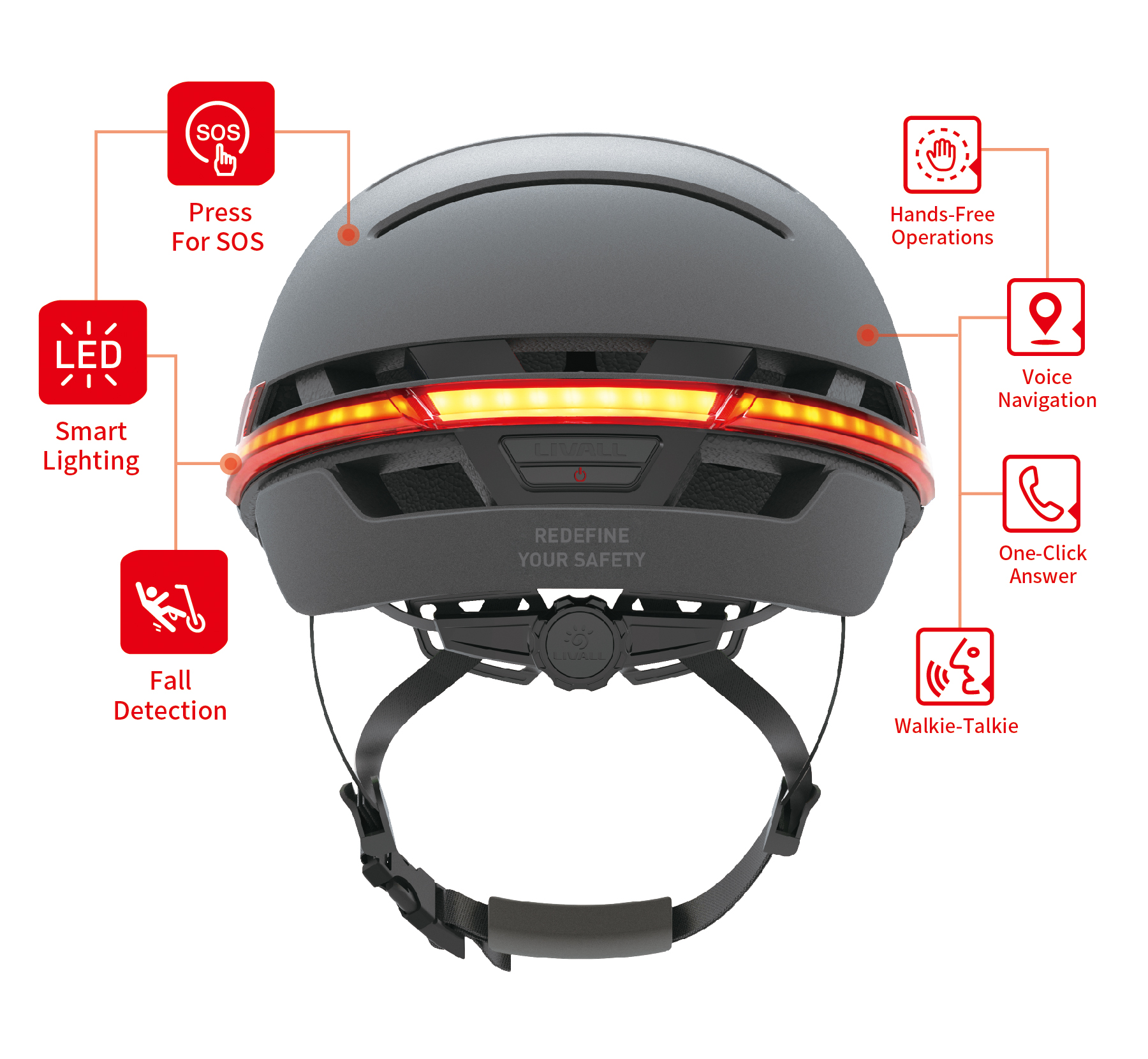 For every 100km completed, LIVALL will donate $1 to promote transportation safety for children with the related children's charity.
LIVALL will randomly pick 10 lucky riders who completed 100km in this event.
They will go to a free Qinghai Lake Cycling Trip sponsored by LIVALL.
Each member of top 1 team, gets a set of Insta360 ONE Sports Camera and riding accessories.
Each member of top 2 team, gets a $300 LIVALL Amazon coupon. Each member of top 3 team, gets a $200 LIVALL Amazon coupon.