As the first smart sports devices brand to launch the first smart helmet in 2015, LIVALL has been improved people's riding safety with its innovative technology products. At the very first day of Interbike 2018, LIVALL's products catch people's eyes by listing on the Product Picks segment of the Interbike daily show magazine. Its smart urban helmet BH51M is the only helmet brand that selected. Let's take a close look at LIVALL at Interbike 2018 and listen to its story about innovation.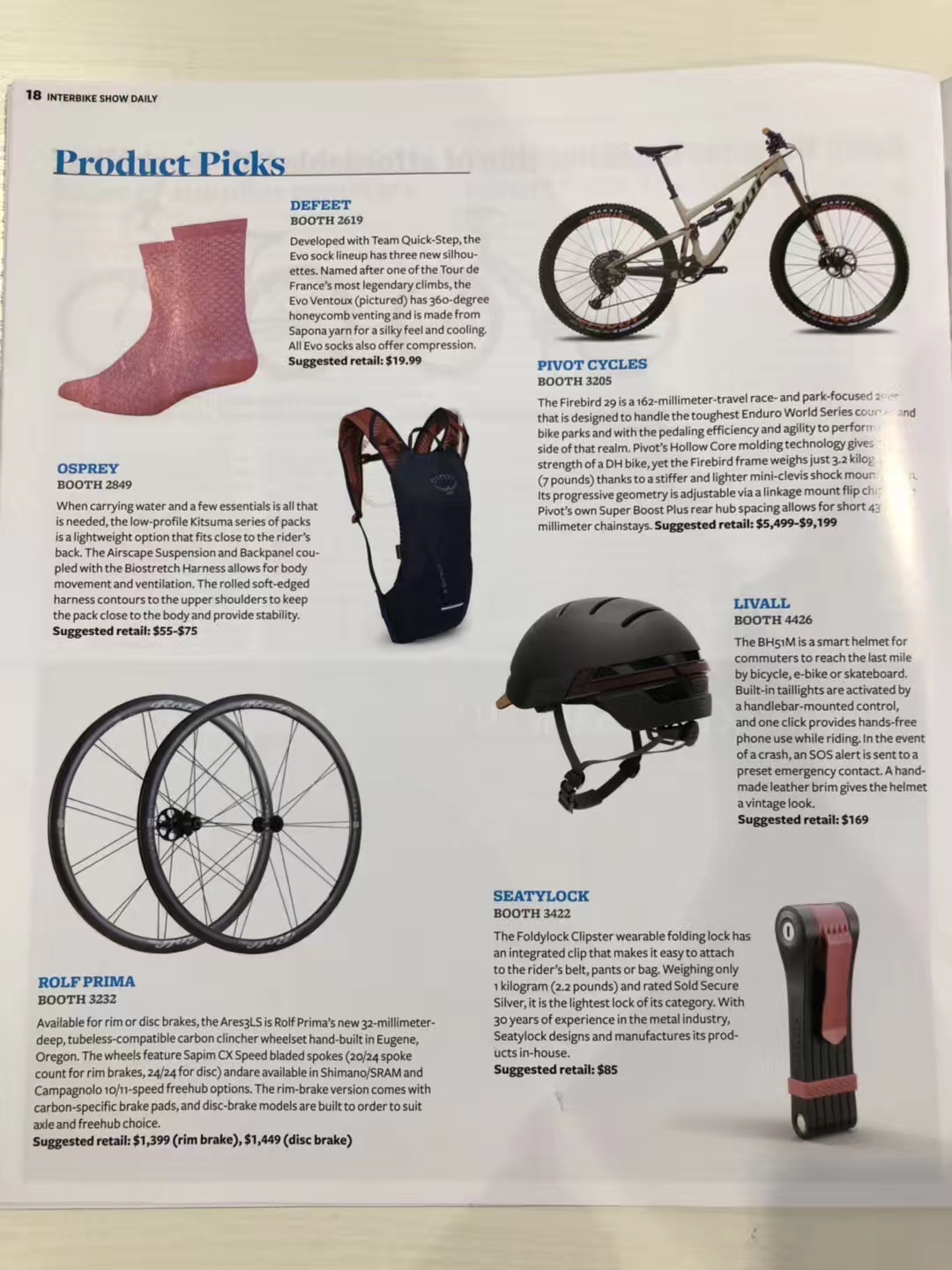 At the show, LIVALL introduces its main helmet product lines: smart urban helmet, smart cycling helmet, smart skiing helmet as well as smart accessories such as Nano cadence, smart bicycles(with power bank, phone holder, Nano cadence) to its local distributors and visitors. Since the establishment in 2014, LIVALL has proved itself as an inaugurator and leader in smart sports devices industry with matured products and service. As "Smart" is on everyone's lips these days. But what does it exactly mean, especially for bicycle helmets? LIVALL's innovative helmet is able to detect vibrations automatically and sends an SOS message in case of emergency, for drivers who are often traveling alone, the function can save lives.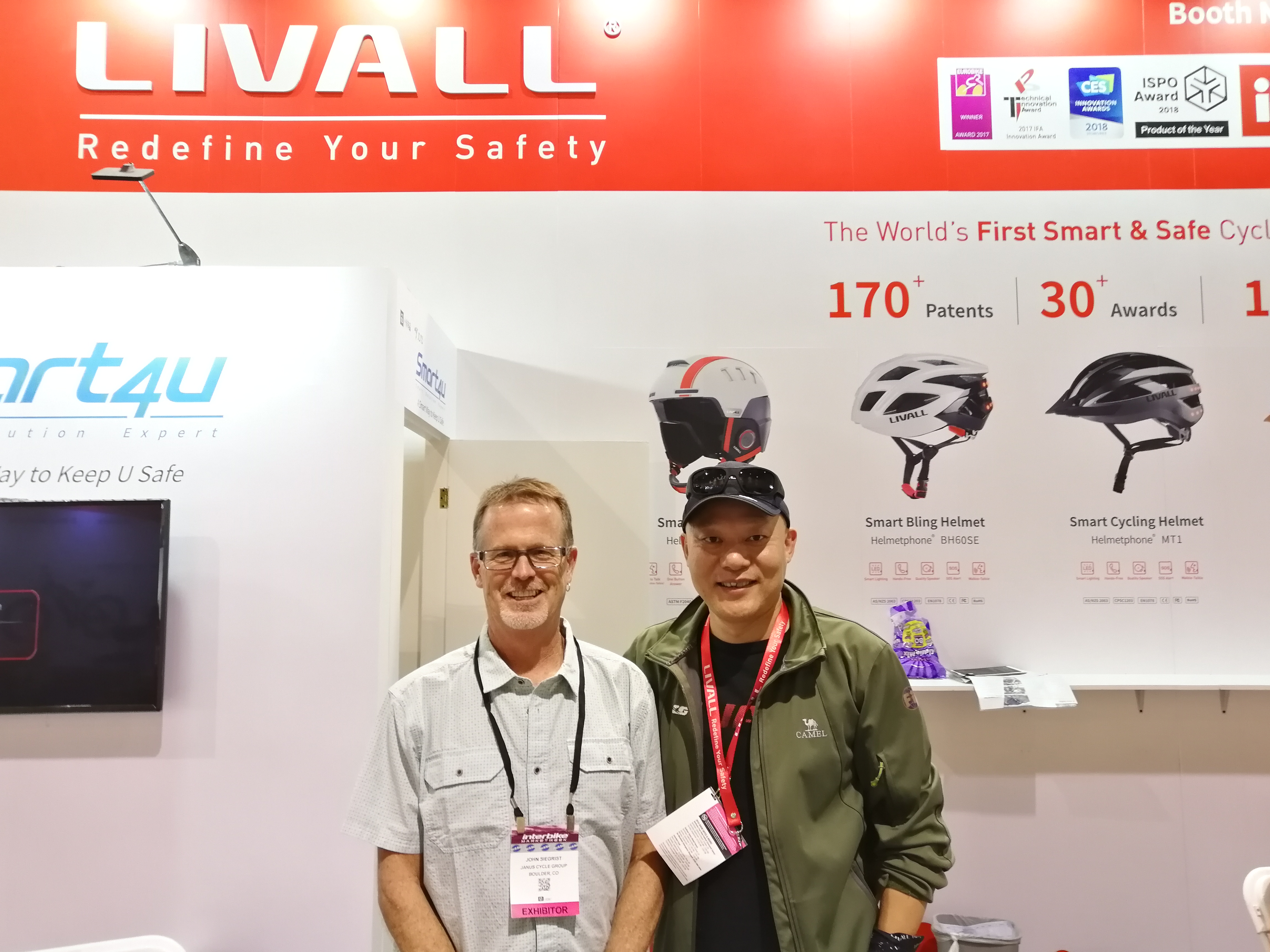 In addition, the integrated headset in the helmet ensures more enjoyment of cycling. The specifically developed loudspeakers work hand in hand with the wind-protected microphone. This combination allows the smart biker to make calls, listen to music or use the built-in Walkie-Talkie while riding. So you do not have to stop your bike while talk to friends or play your favorite song. Simply connect your smartphone to the helmet and you're ready to start communicating and music. All functions can be controlled by a handy remote control on the handlebars. Together with any smartphone, the helmet becomes your favorite smart companion on tour. This is how cycling is fun.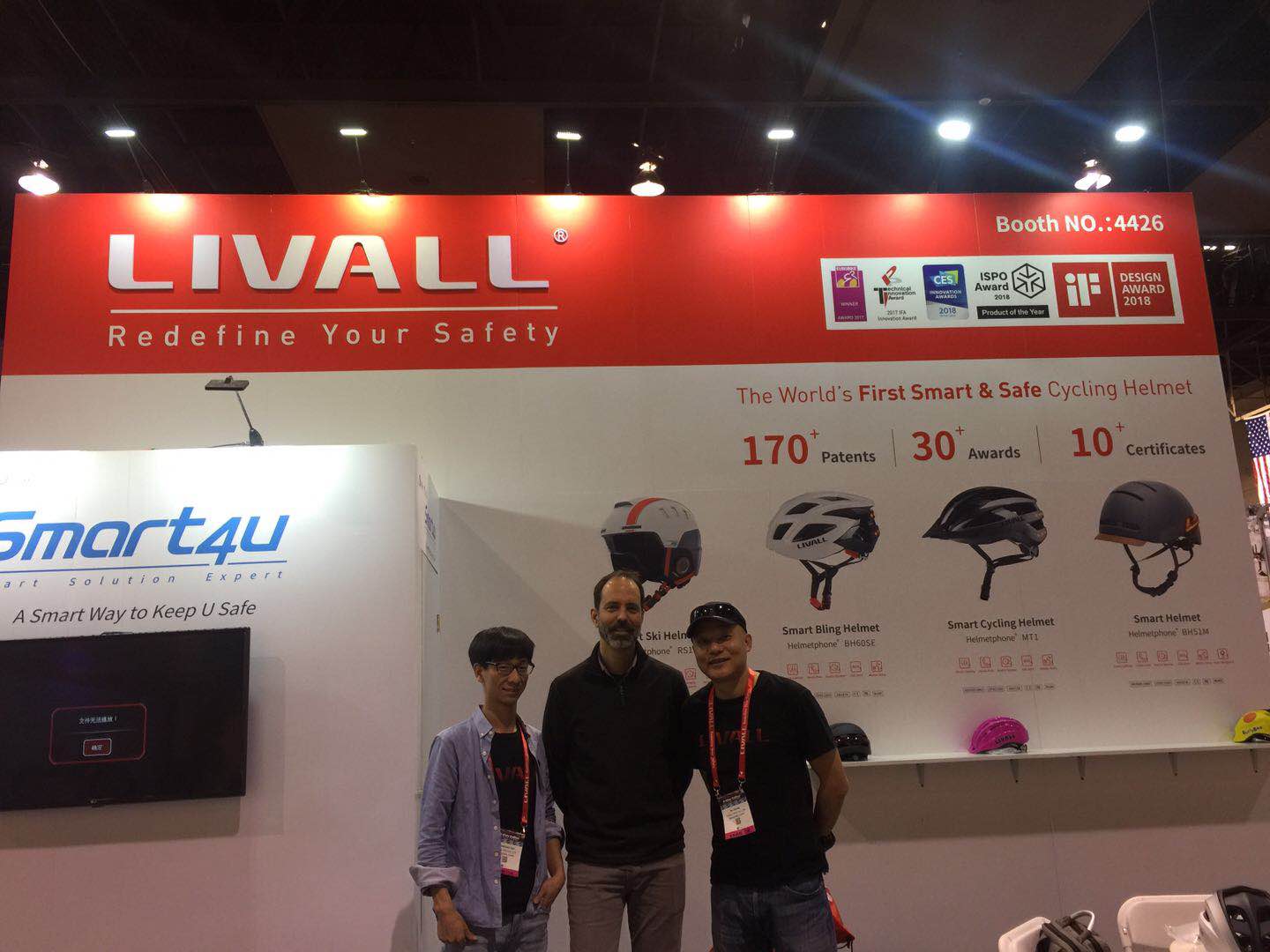 Besides, LIVALL is about to launch its upgrade SOS feature that it adopted for its smart helmet since 2015. This time, LIVALL employs this function on its smart remote controller that mounted on the handlebar of bicycle. Via this remote, rider is able to initiative SOS message with one-button press without being noticed when under threat or robbed or at other critical situation. As a brand that value innovation as its driving force, LIVALL is always continue its story about improvement and evolvement.