LIVALL, the world's first smart & safe cycling helmet brand, will join the approximately 1,805 exhibitors to showcase LIVALL smart helmets and new arrivals at IFA 2018 exhibition, which is located at Messegelände Berlin Expo Center, Berlin, Germany from 31 August - 5 September. You are welcomed to visit LIVALL at booth: HALL 11.1, 147. We are horned to meet our old customers and maintain close business contacts, seek new cooperation opportunities and establish new contacts as well as market observations out there.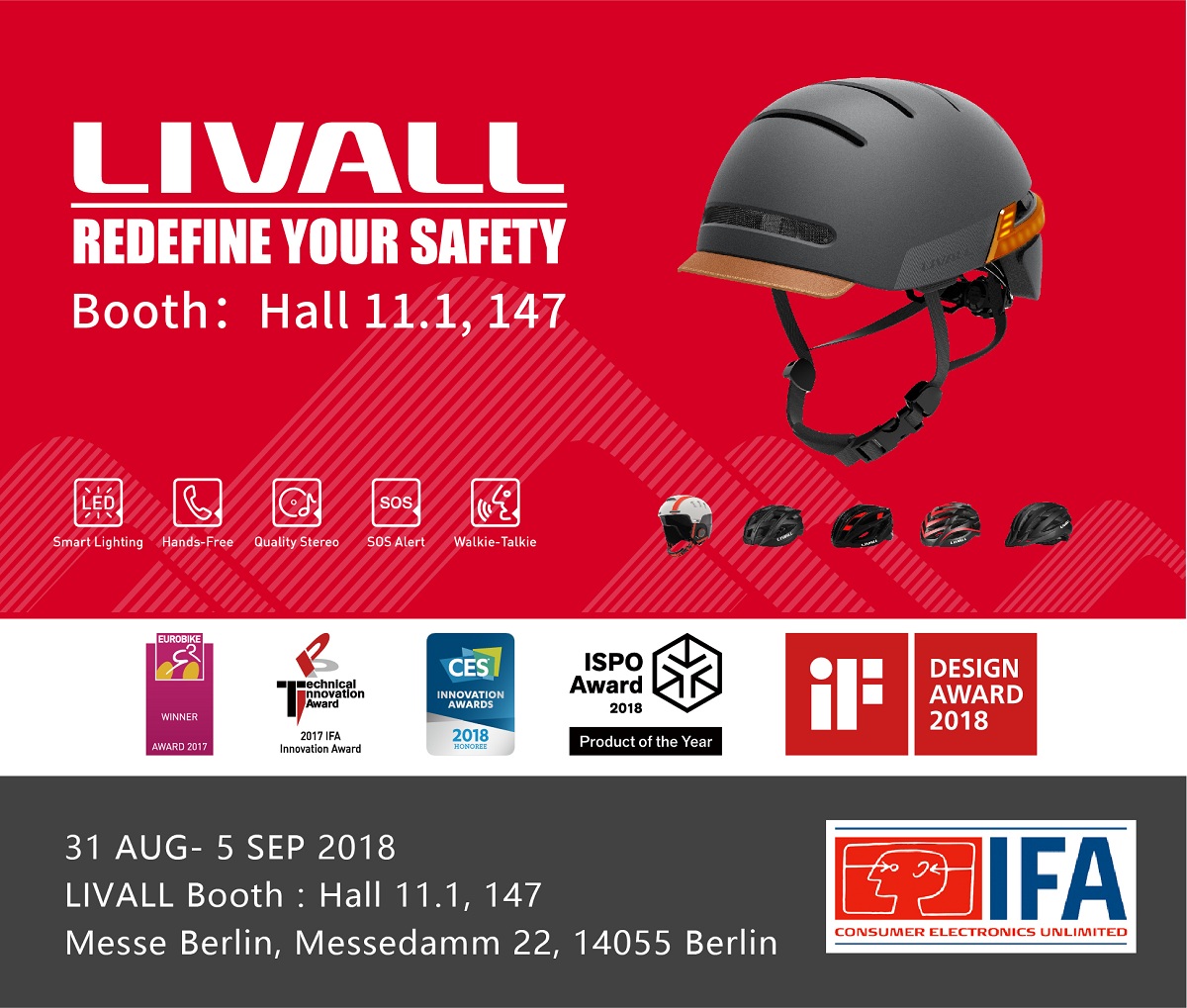 Since the establishment of the company, LIVALL is dedicated to smart sports equipment and specialized in the development of smart helmets, riding community App, Nano cadence sensor, smart bicycle, and smart accessories, and we regard "Redefine Your Safety" as our mission. LIVALL has received recognition from the industry and our end users by granted 30+ awards and medals at home and abroad, which also owns 170+ domestic and homeland patents and has obtained 10+ international certifications.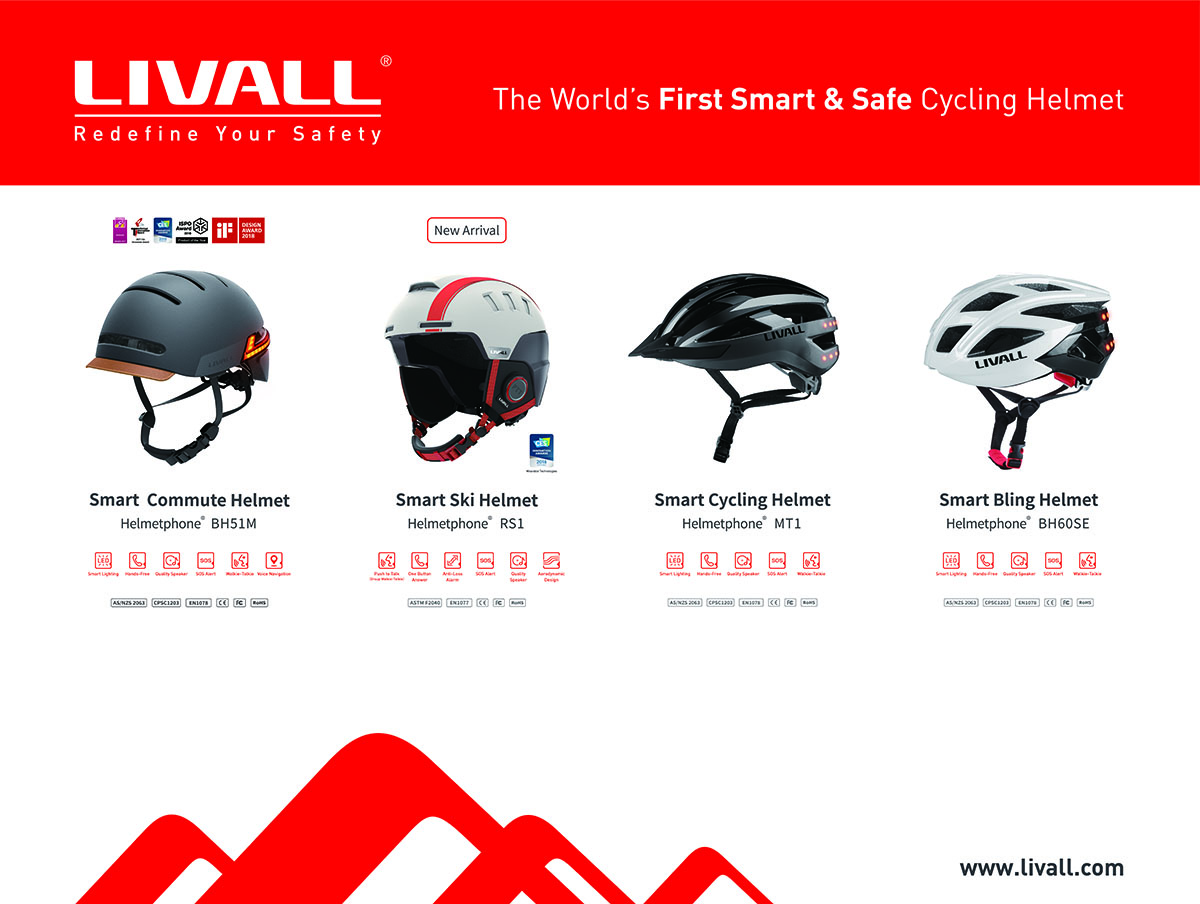 In IFA 2018, we are going to display these smart helmets as: Smart Urban Helmet - BH51M, a LIVALL IF award-winner flagship model with automatic smart lighting with 270º visibility in the dark, two built-in quality stereo speakers for your favorite tunes, SOS Alert in the event of an accident for emergency contacts, Bluetooth technology for hands-free making/answering phone calls makes this helmet a best buy for the urban commuter; Smart Cycling Helmets - MT1, a safety companion in the wild, with concealed LED safety lights and indicators (only visible when activated), stereo speakers, hands-free, quality stereo, walkie-talkie (group real-time communication for cyclist) and SOS alert makes this helmet perfect for the cyclists who likes to go off-road; Smart SKI Helmets - RS1, a signature of LIVALL disruptive technology in smart helmet filed, employs an anti-fog vent system and an aerodynamic design to ensure the safety and comfort of the user. Its smart features such as PPT(push to talk) for group communicating, anti-loss alarm at smart phone and helmet side while these two sides loss connection, one button answer/make phone calls because of Bluetooth technology, denoising and wind resistant microphone ensure loud and clear speech connection, plus a streamline appearance starts LIVALL's smart helmet technology in the ski sports field.